Person
Business
Remittance
Account
Billing
Rate alert
Help
Our accounts support 60+ currencies
We offer currencies including AUD, USD, GBP, CNY, EUR and more. Our accounts provide four main functions: global collection, batch payments, foreign exchange conversion and international transfers. Monix's Global Account Service can help international enterprises rapidly expand in overseas markets and take full advantage of opportunities in the modern digital economy.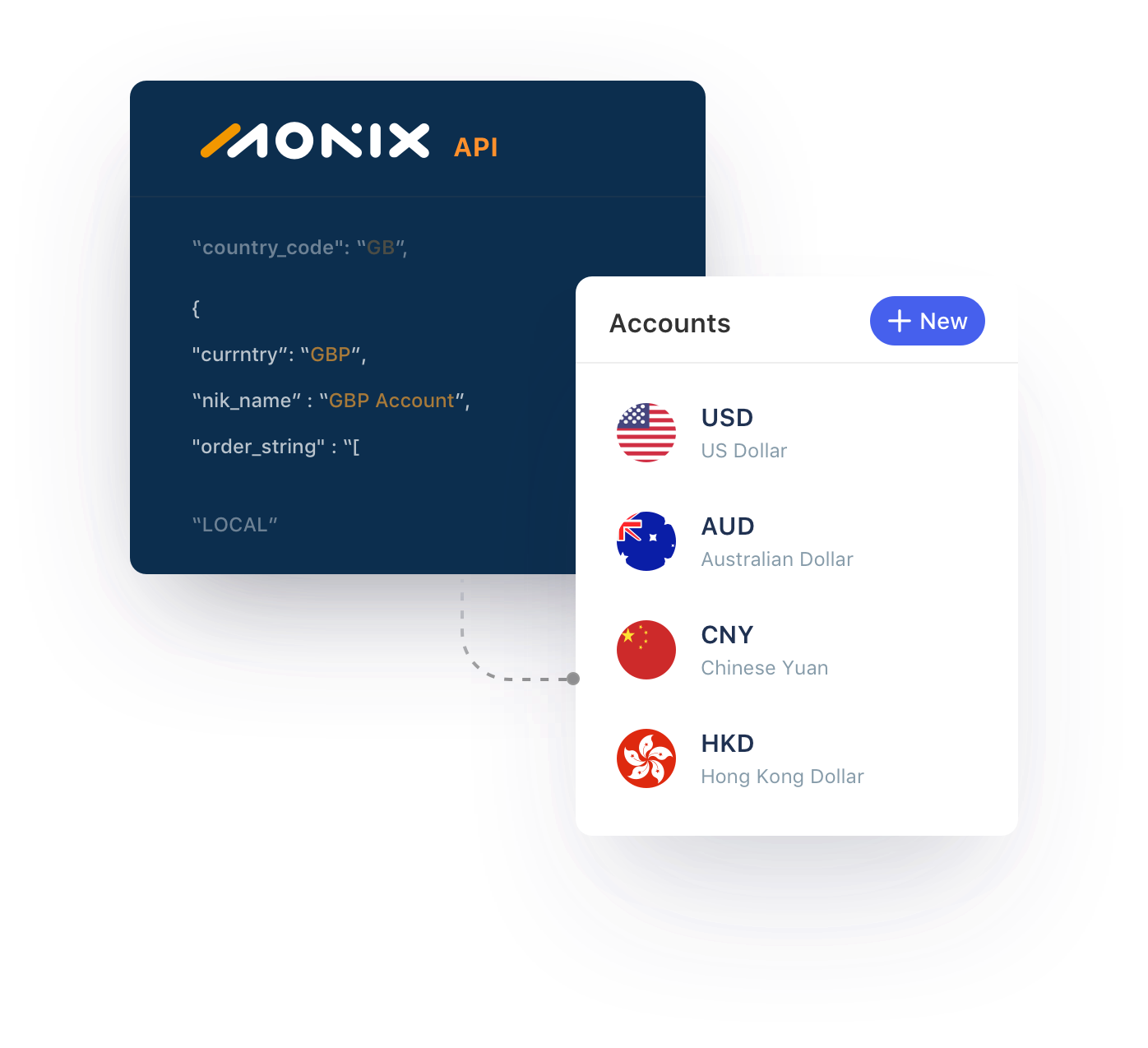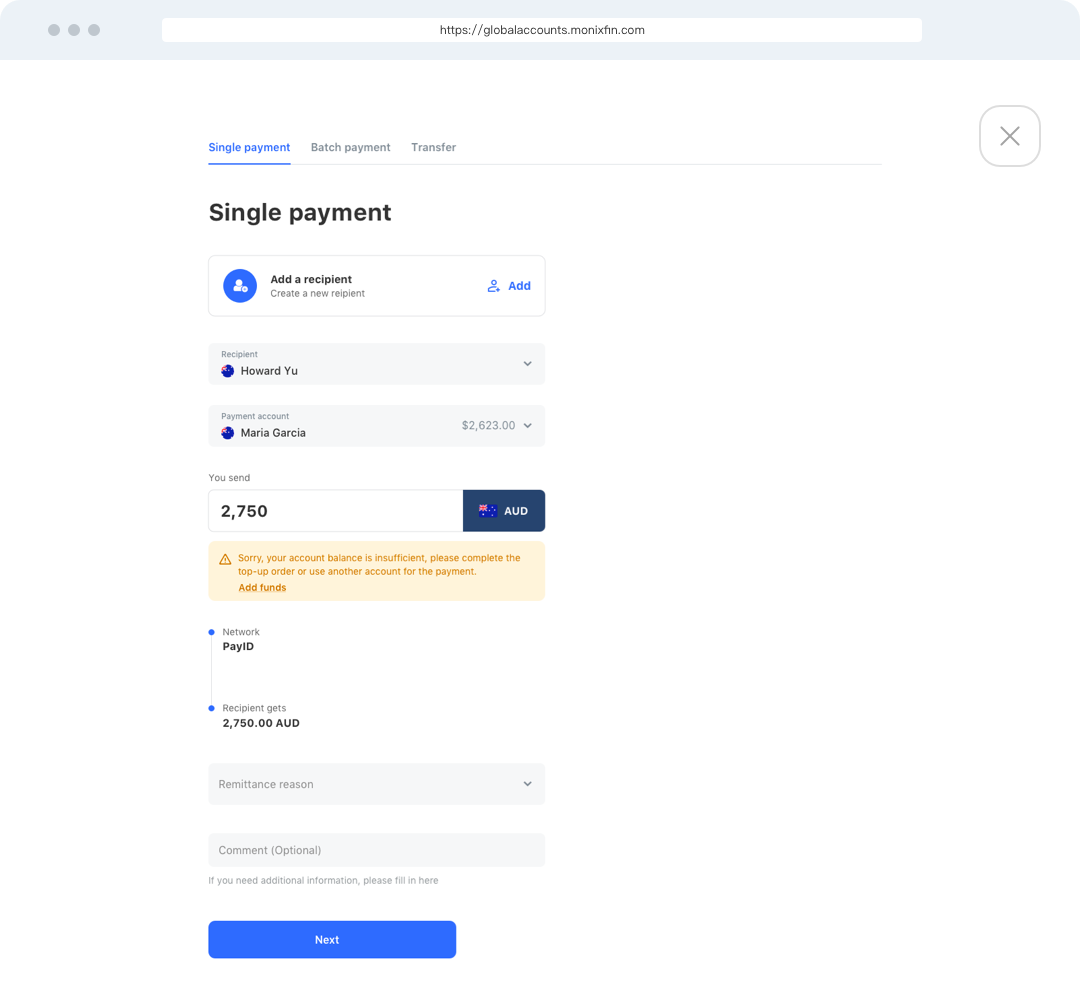 Make payments
Traditional process
Monix
Send the invoice
Manual
Automatic
Review bank statements
Manual
Automatic
Review payments
Manual
Automatic
Review statements
Manual
Automatic
Tracking invoice status
Manual
Automatic
Receive payments in a global account
Create accounts and receive payments in all the major currencies including Euro, GBP, AUD, RMB and JPY within minutes.
Seamlessly integrated with Amazon, eBay, Shopify and PayPal, Monix provides fast withdrawals in your designated currency.
Flexible payments with multiple accounts for each currency.
Flexible money withdrawal and full-scenario user experience
Support withdraw to 8000+ banks, 30+ wallets and 130,000 money withdrawal spots in 100+ countries, so you have more flexible choices.
The account fund can be flexibly used for local money withdrawal, cross-border payment, daily currency exchange, investment and finance, meeting different demands of an enterprise.
Unified management, time-saving
Supports sending, receiving and holding 60+currencies and optimal exchange rates.
Allows international e-commerce sellers to automatically synchronise their orders and facilitate withdrawal.
Accurate and transparent records of all funds flowing in and out of accounts.
Global collection
Monix multi-currency account lets you pay and get paid in 60+ foreign currencies you do business in.
Learn more
Fund management
Use Monix platform to make money to users quickly; You can complete 1000+ payments in munites.
Global collection
Top up
Withdraw
Batch payment
More services
Global collection
Collect payments like a local in 100+ countries, with no hidden fees.
Learn more
Batch payment
Access more than 900 local payment methods in 100+ countries, with your money reaching recipient's within minutes.
Learn more
Integrated payment
Flexible integrated payments with OmiPay with multiple payment methods.
Learn more
Ready to get started?
Create an account now and start collect and payment abroad. You can also contact us to design a custom package for your company.
Get started
Contact sales 1 minute ago
Rate alert
With the real-time alert about exchange rate fluctuations, you needn't worry about foreign exchange risks anymore.
Learn more