Person
Business
Products
API product
Document
Help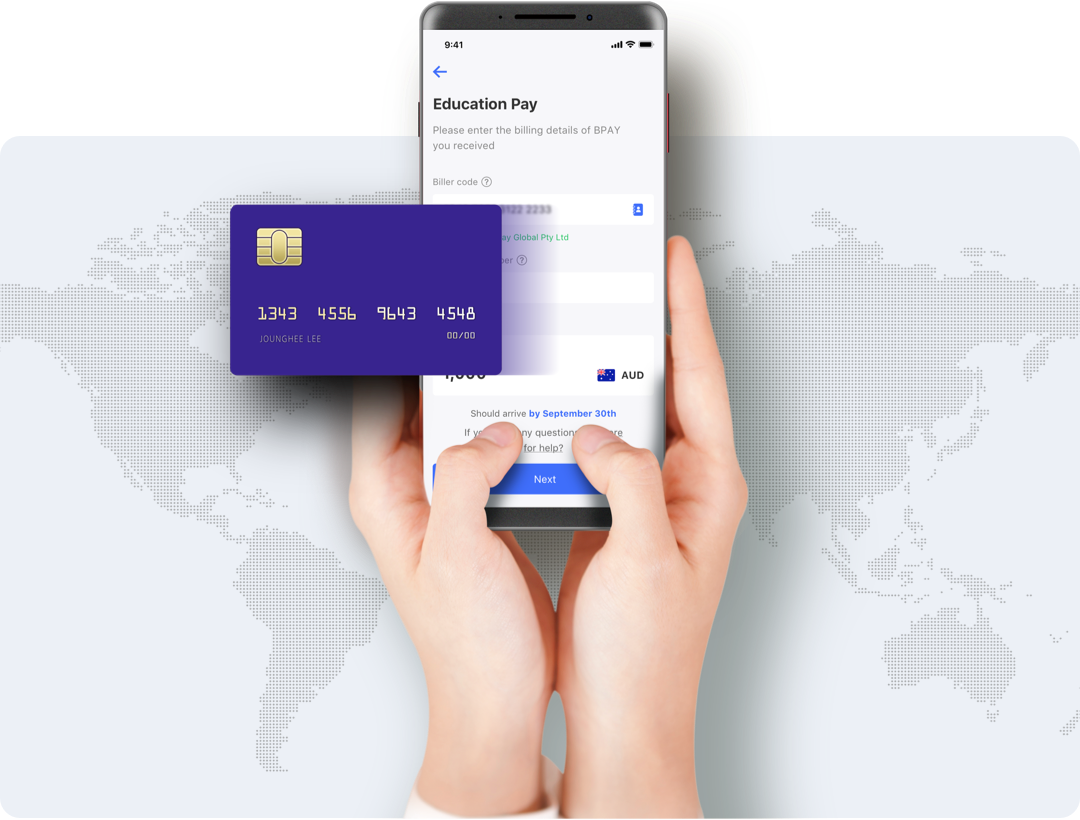 Pay overseas bills easily
It will provide 24/7 services. No more queuing at counters, complete online payment within three minutes. So it is very simple and convenient.
Exchange rate and commission charges are very low, up to 1/10th of those of conventional banks. There are no hidden charges.
Compliance reporting management service.
One-stop payment platform
With full-network coverage, it supports payment of tuition fees of 5000+ universities in the world.
Pay all your bills, it supports payment of local charges about water , electricity, gas, telephone, network, property management expenses, tickets and other bills in 60+ countries.
It supports online payment by bank card or electronic wallet.
Tracked in real-time
When the money arrived, a real-time notification email will be sent to the recipient.
When the money enters the recipient's account, a real-time notification email will be sent to the beneficiary
It supports app online preview and local download of payment vouchers. Filing is more convenient.
You can complete cross-border payment within minutes and enjoy fast arrival.
Pay bills in minutes
Tuition fees, accommodation expenses, agency fees, life bills.
Monix
One-stop service platform
Funds tracking
Tracked the status in real-time, Should arrive within an average of 48 hours.
Notification about arrival
we'll notify you and biller when the billing was compeleted.
Ready to get started?
Create an account now to send money overseas, with recipients receiving your money within minutes.
Get started